Maps
Discover significant places in Minnesota history with the Minnesota Digital Library's map exhibits. Each map features images, documents, and more from places throughout Minnesota. These primary and secondary sources come from MDL's contributors from all over the state.
Explore this map to view a selection of the 66 libraries in Minnesota built with funds from Andrew Carnegie's corporation.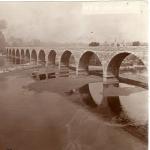 This exhibit shows pictures, documents, and maps of several places along the Mississippi River in Minnesota from the Minnesota Digital Library.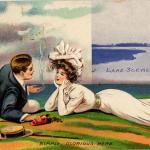 MDL contains over 1,000 postcards sent from places all over Minnesota. Many of them also contain messages sent to family, friends, and acquaintances. Explore this map to see where the postcards came from and read the notes on the back.