Overview
Scan for Keeps is a program developed by the Minnesota Digital Library for the purpose of loaning digitization kits for scanning events and other community projects. Kits are available for libraries, historical societies, archives, schools, and other organizations to digitize local history collections, encourage community engagement, and foster preservation education.
Two scanning kits are available for a checkout period of up to three weeks. Each kit includes:
Epson Perfection V850 Pro Photo Scanner OR Epson Expression 12000XL Scanner
Dell Laptop
Pelican 1650 Case and Lid Organizer
Power strips
Instructions for using all equipment
One portable LimoStudio 24" Folding Photo Light Box is also available for photographing 3-D objects (Note: cameras are not included). Please see the Scan for Keeps equipment list for complete details and pricing of one scanning kit.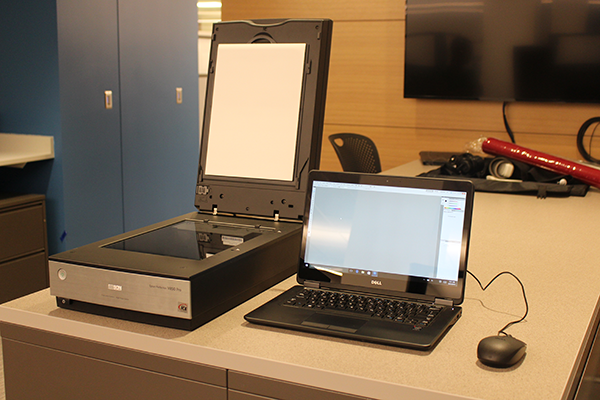 Epson Perfection V850 Pro Photo Scanner + Dell Laptop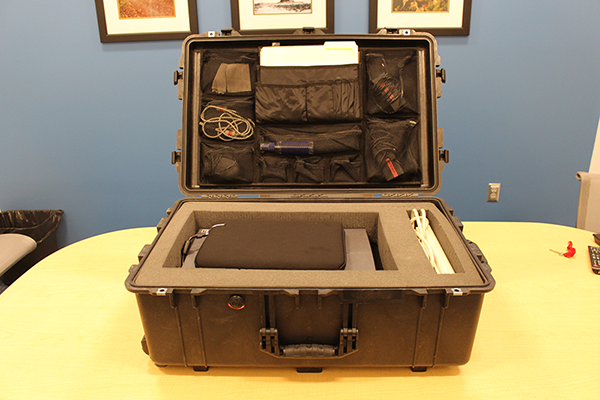 Pelican 1650 Case and Lid Organizer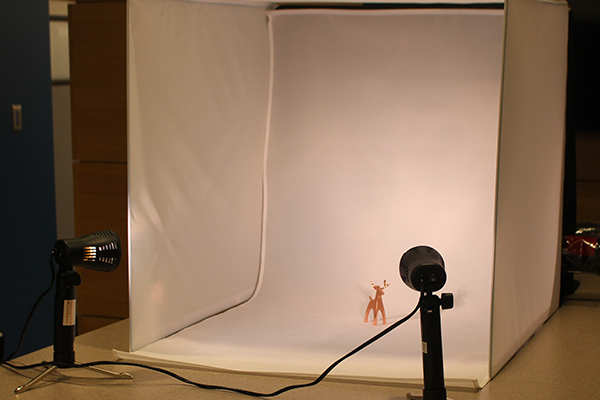 LimoStudio 24" Folding Photo Light Box
Before checking out any equipment, all users must sign a Memorandum of Understanding and complete required training. Borrowers should check with Minitex regarding equipment availability in advance.
For locations outside the metro area, delivery of kits is available through the Minitex courier system. For metro locations, pick up kits at the Minitex office at the University of Minnesota:
Wilson Library Room 60
309 19th Ave. South
Minneapolis, MN 55455
For more information on scheduling a Scan for Keeps event and related training, contact mino@umn.edu.
Want to Host a Scan for Keeps Event?
Planning
Planning a Scan for Keeps event may take several months. Some factors to consider include: availability of equipment and space, coordination with partner organizations, and time to create and distribute promotional materials. Consider including additional activities such as workshops or guest speakers to increase attendance. During the planning process, each organization should determine answers to the following questions:
What is the purpose of the event?
Will personal contact information be captured from the participating individuals?
Will digital files and metadata be saved by the host organization?
The responses to these questions will determine the number of staff members and workstations, as well as what forms to use.
Location
Choose a venue for the event that is accessible and visible within the community. The ideal location should have ample electrical outlets as well as room for multiple workstations. Essential workstations include project intake and scanning. Additional stations may be added for metadata creation, interactive activities, demonstrations, or guest speakers.
Staffing
A minimum of 5-6 staff members is usually required to keep the event running smoothly. For example, at least one staff member operates the intake station, greets visitors, fills out the Check-in form for attendees, and provides any other relevant information.
If you plan to capture metadata about the scanned materials, the metadata station requires 2-3 people. The remaining staff members operate the scanning equipment and create the digital files.
Forms
Depending on how the event is structured, certain forms are useful for capturing different types of information. Feel free to use the sample forms provided below, or create your own.
The Check-in form collects contact information, lists the items to be scanned, and assigns a contributor code or ID for each visitor. This contributor code allows items to be tracked through each station and remain organized across documents and scanned images.
The Metadata form captures relevant information about the materials being scanned.
A Consent / Release form is required if the hosting organization wants to use images of scanned materials or images of the event in future promotional activities. Appropriate language can also be included on the Check-in form.
A Deed of Gift form is used only if the hosting organization is interested in collecting digital copies or original materials from the event to add to their collection. MDL does not provide this form, as the specifics will vary across organizations.
Partnerships
Collaborating with community organizations and individuals may amplify the success of Scan for Keeps events. Potential community partners may include:
Historical societies
Museums
Genealogical societies and clubs
Local libraries
Senior centers
K-12 schools
Local colleges and universities
Contact Us to Learn More
If you are interested in borrowing the Scan for Keeps equipment kits, or would like more information about the program, please contact mino@umn.edu.
Resources